Backstory: I was in the car the other day driving to a place called "Flippin Pancakes" (I used to order the chicken and mushroom crepes). My wife goes to their website to ring them and make a booking.
She gets to the website. It's changed!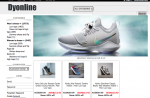 http://www.flippinpancakes.com.au
2 days later I notice a cafe I used to go to, Bambaleros has closed (used to do some fine Chicken Nachos).
I look for their website to find out if they have moved, it redirects to a new site,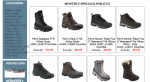 http://www.bambaleros.com.au
AUDA likes to promote the fact that it took down 1000 sites recently, but it seems to me there
must be tens of thousands of sites out there with stolen ABN details selling counterfeit shoes?
Are they monitoring what happens to dropping names on an ongoing basis? Seems not.
So whilst AUDA spend money hiring teams of lawyers to fight with their own members damage is being done to the reputation of .com.au as hoards of Chinese counterfeiters take advantage of AUDA's failings.
So the question is this: If AUDA can't even do their job as regulator properly what sort of job are they going to do if in charge of the registry. Will it even be stable?
I've been in favour of AUDA taking over the registry but I'm really starting to wonder if they should be anywhere near it?
Last edited: